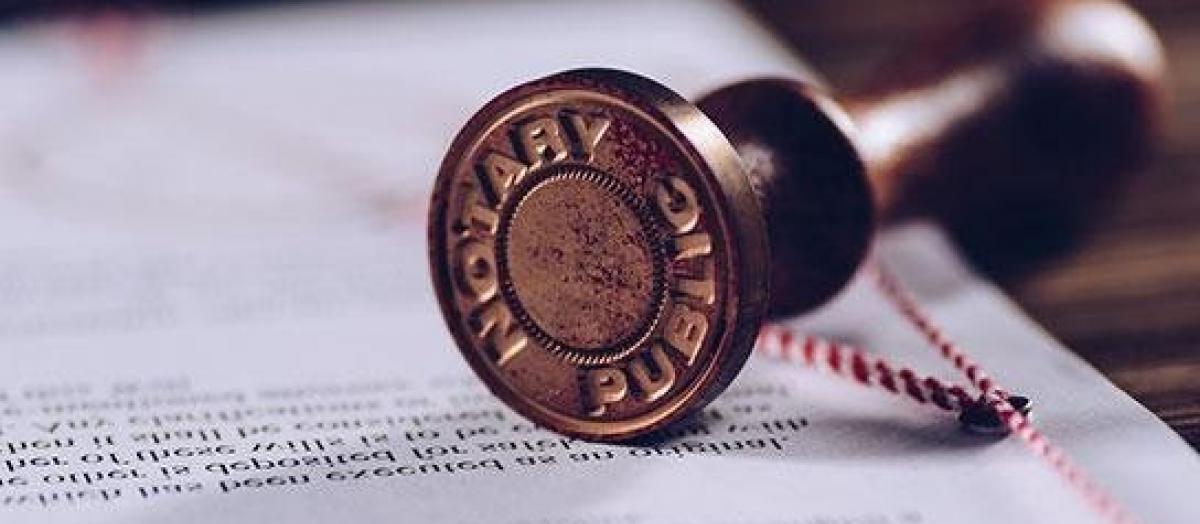 For your convenience, you can have your important documents notarized right on campus at the PennCard Center. Notary services are typically available from 10:00 am to 4:00 pm, Monday through Friday.
Please note that notary services are dependent on the availability of the Notary Public.
You will need to bring either a valid passport or US government-issued photo ID for all notary services. For any questions, call 215-898-2646 or email penncard@upenn.edu.
The Secretary of the Commonwealth of Pennsylvania sets the fee schedule with the approval of the Attorney General.
Executing Affidavits (no matter how many signatures)

$5.00

Executing Acknowledgments

$5.00

In Executing Acknowledgments, Each Additional Name

$2.00

Executing Certificates (per certified copy)

$5.00

Administering Oaths (per individual taking an oath)

$5.00

Taking Depositions (per page)

$3.00

Executing Verifications

$5.00

Making Protests (per page)

$3.00