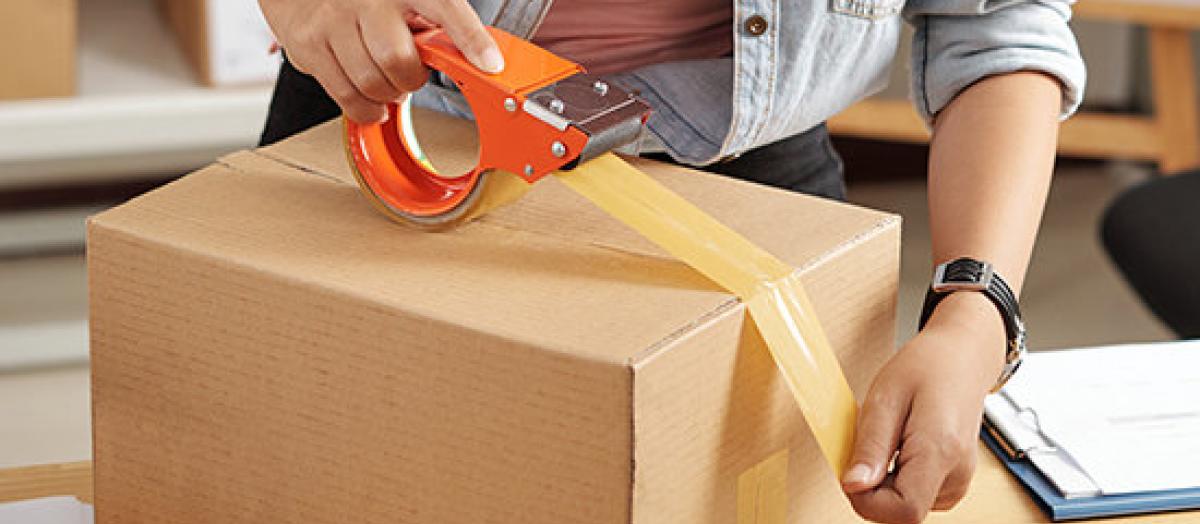 Stamps & Shipping Materials
Whether you are mailing a letter or sending a package, the PennCard Center offers a convenient selection of supplies.
Members of the Penn Community who need to ship personal packages may take advantage of the University's new PersonalShip program, which allows you to ship your express mail packages via UPS and DHL at Penn's discounted rates, resulting in significant savings on shipping costs.
PersonalShip is easy to use. Simply enter in your credit/debit card information; fill out the requested information, print your shipping label and any other necessary documentation, and affix it to your package.
The PennCard Office supports PersonalShip by offering supplies such as envelopes or small express shipping boxes.
Learn more about PersonalShip by visiting the Penn Mail Services website.
Just mailing a letter? The PennCard Center is here for your mailing needs with books of 20 stamps available for $11.60 each.